After admiring, studying, and generally oohing and ahhing over hundreds of real Dallas weddings as we put together each issue, there's one thing we know for sure: The creativity and exceptional execution skills of our local wedding pros knows no bounds! Here are five of our most-loved trends in the world of weddings right now.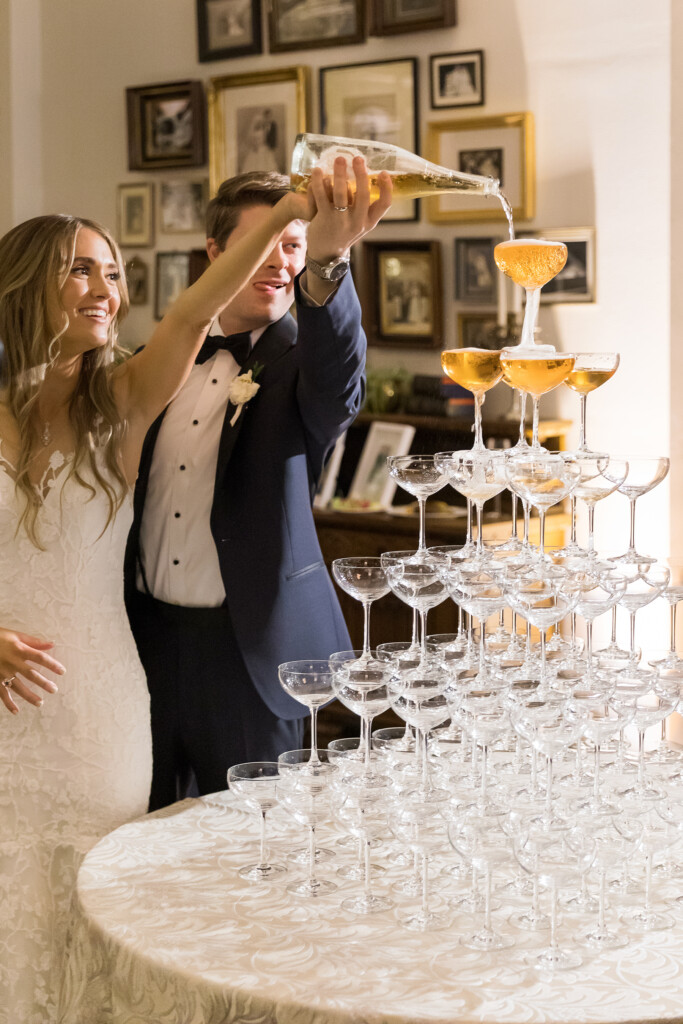 1. Going All In On A Look
Some people say less is more. Those people are not our people. This tablescape from Nicole Underwood and Reza Koranki's wedding, held on November 4, 2021 at Gaillardia Country Club in Oklahoma City, Oklahoma, demonstrates the power of committing to a hero element—in this case, the dramatic glass candleabras from Bella Flora of Dallas presented en masse. At the reception—designed by Bella Flora and OKC-based Aisle Be With You—the Bella Acento mirrored head table reflects the warm light and further enhances the effect. Low floral arrangements and additional candles—both by Bella Flora—provide fullness but don't overpower. 
2. Classic Pours
Bring on the bubbly! We've seen throwback champagne towers at a number of recent nuptials—including Katherine Anderson and Rob Truelson's reception at The Mason Dallas, which was planned by Whitney Bailey of Engaged Events. Pop, fizz, pour, then clink!
3. Flutters & Folds
Many a bride have donned flirty ruffles on their big day, but now desserts are getting in on the fun! This Fancy Cakes by Lauren–created confection is adorned with rice-paper ruffles painted with edible gold leaf—giving it a romantic sense of movement and sculptural whimsy we just adore.
4. Blooming Beauty
Flowers are nothing new in the wedding world, but modern brides are thinking outside the bouquet. At Carol Alban and Mark Diaz-Arrastia's "I do's", floral details appeared everywhere from the bride's veil to the cake—made by Fancy Cakes by Lauren—which bore edible, freeze-pressed blooms.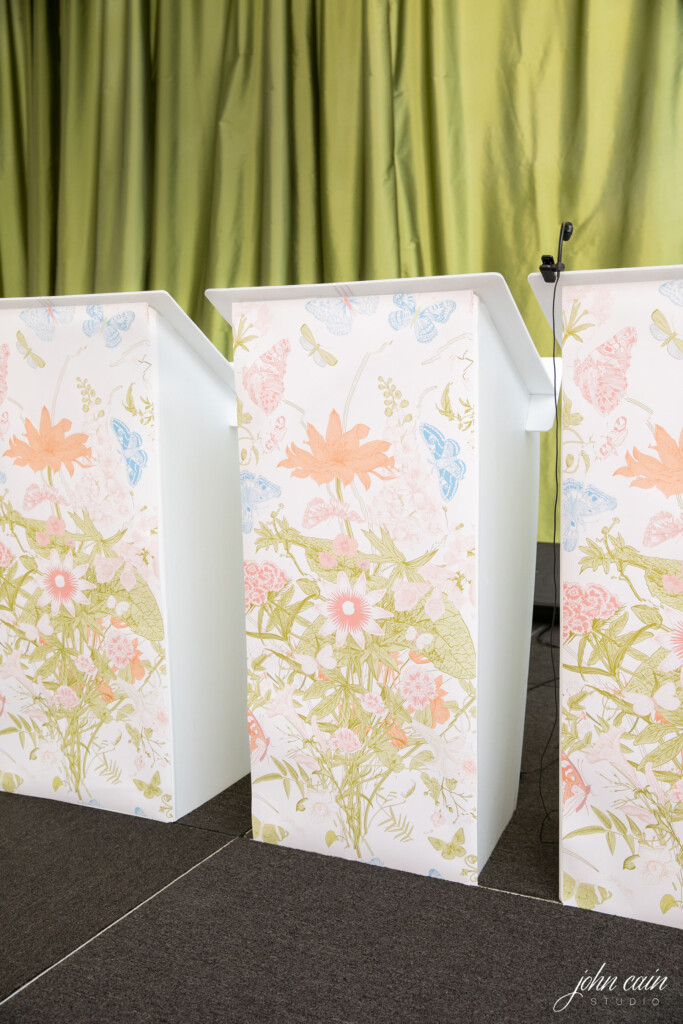 5. Customized Decor
Don't settle for cookie-cutter decor! Every surface is an opportunity to add your own flair. Take, for instance, the leaf-accented ghost chairs (decals designed by Pop Parties, executed by Shag Carpet); botanical bandstands (designed by Katherine Jezek Designs in partnership with Pop Parties); and custom dance floor and stage wrap (designed by Color Box Letterpress, created by Center Stage Floors) below.